So... who's behind all of this?
Two entrepreneurs: Crispijn and Erik, love coffee and inspired by challenges. Combined with the will to put a healthy product on the market, mixing ingredients in our own shed for a year and Verum Drinks was born in the summer of 2020!
A few months after the launch of Verum Drinks, the enterprising duo started looking for female reinforcements and Maureen joined the team. Verum Drinks now has several employees and the organization is still growing every day. Something to be proud of!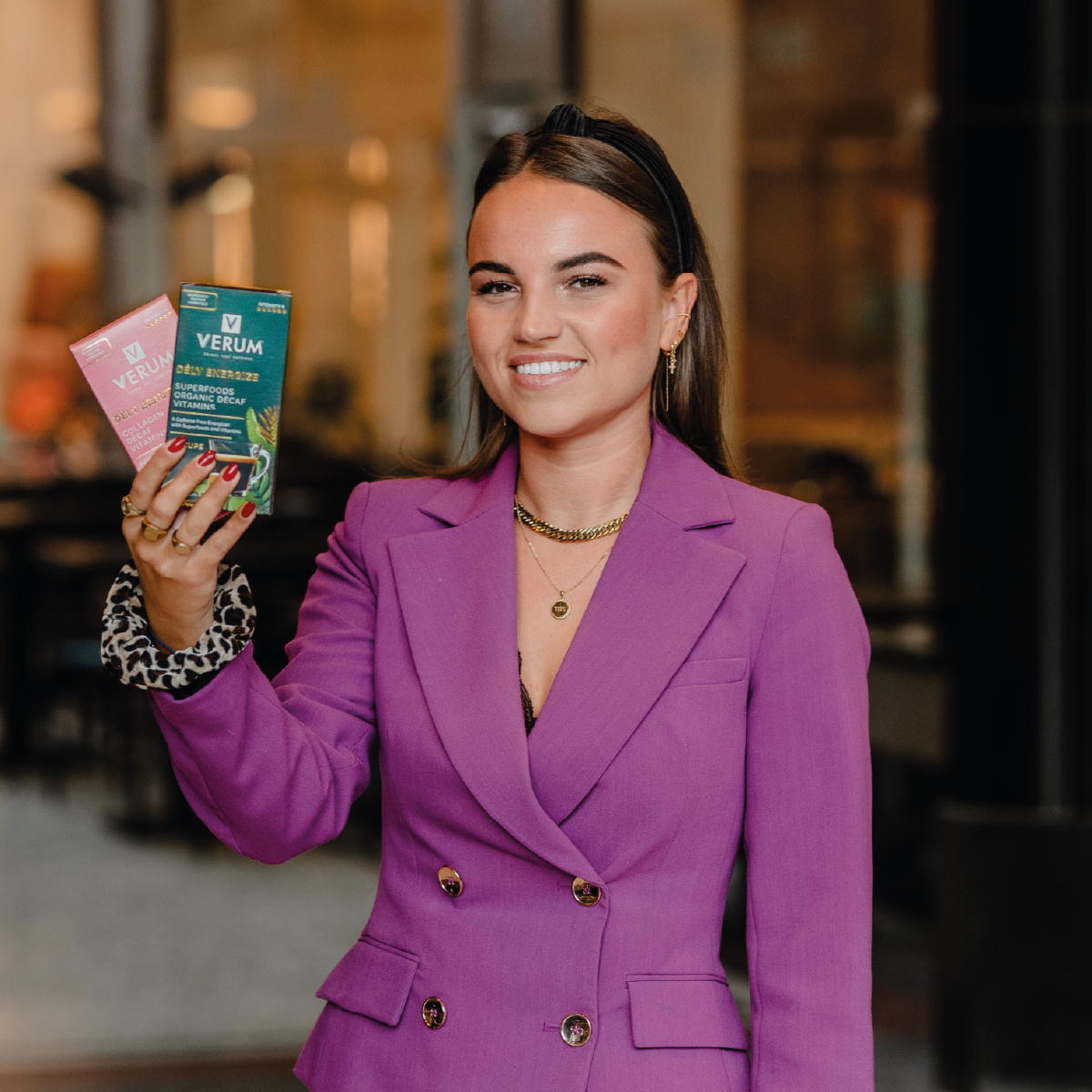 Meet Crispijn, Erik and Maureen
Together they form a close team for Verum Drinks. Each with their own skills that contribute to the success of this coffee of the future.
Crispijn, a serious foodie with an innovative view on the food world, is present at every meeting and focuses mainly on the organizational aspect of Verum Drinks.
Erik, on the other hand, dives deeper into the product and is the specialist in the field of ingredients and taste. He is a real gourmet and responsible for the contact with suppliers.
Last but not least there is Maureen. This creative waterfall gives color to the website, social media channels and offline media with its graphic knowledge and critical eye.
Spreading our mission..
Where we stand for?
It is our ambition to replace the most consumed drink in the world with natural drinks that strengthen your body and mind.
What we go for?
We dream of a green and healthy world!
How we do that?
We carefully examine every step in the process. For example, we work with biodegradable capsules and sustainable kraft packaging and we continue to look for ways to make Verum Drinks as healthy and climate-neutral as possible.